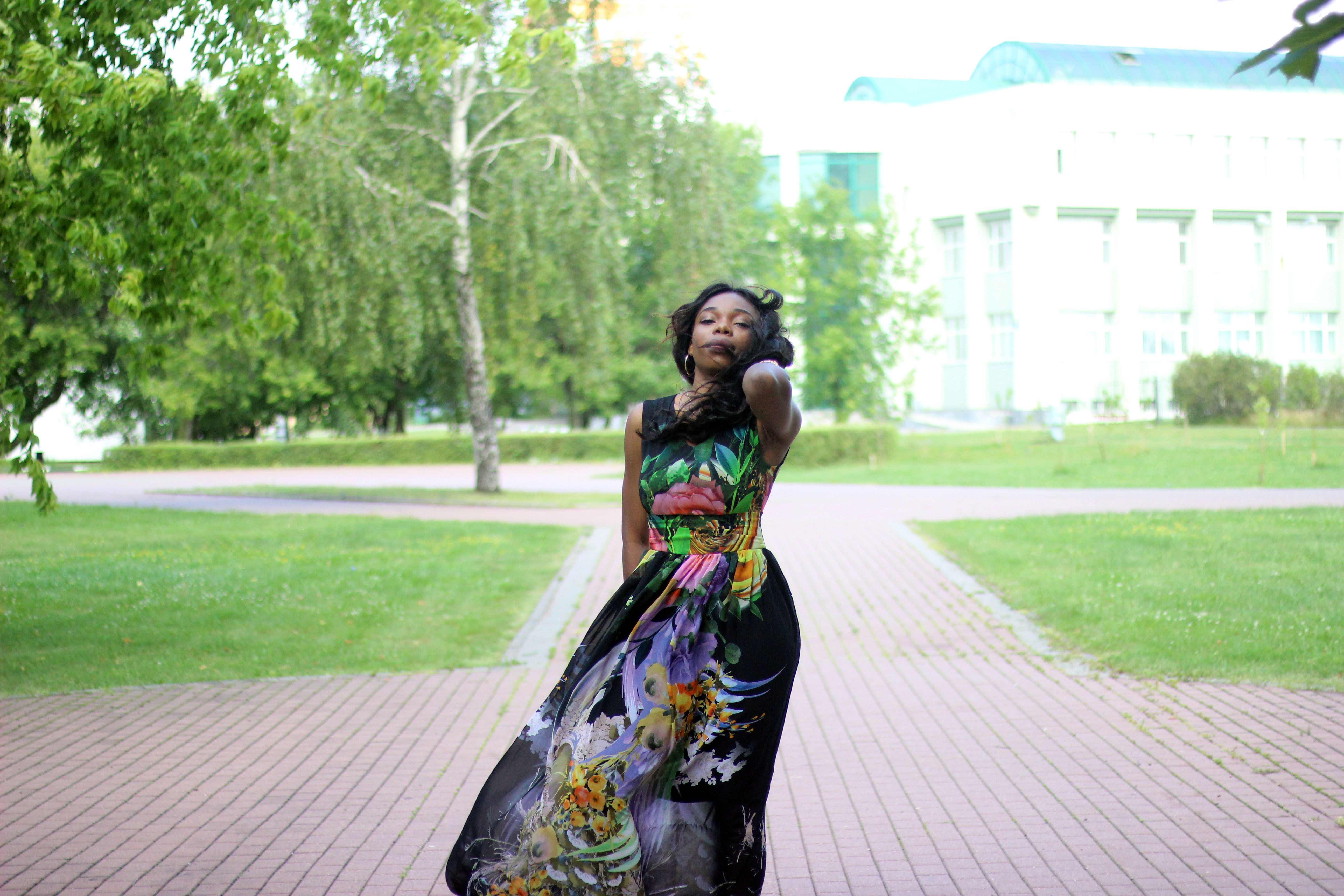 ---
A journalist? I didn't see that coming, it completely threw me off my game that morning. I hadn't thought of journalism in 15 years. There was a moment in life when I loved that profession. Oh, at that same point in time I liked almost every profession. Journalism was closer to my heart than I intended for it to be. Perhaps, I read too many newspapers. Not that I couldn't become one, I just hadn't reached the stage of making conscious career choices yet. In my head I was a news broadcaster, radio presenter, reporter, et al.
It was a very sunny morning. All I could feel was hot breeze through the slightly opened window. There was no way anyone would even think of the possibility of rain, yet the weather forecast on my phone was saying otherwise. I decided to take a walk by the front yard where the apple trees are evenly dispersed in obviously planned directions. This was supposed to be a shoot day but if the rain was going to distort that then I had to do something. I took a tripod and a camera along.
---
Needless to say how uncooperative the tripod was some times. Here I was, like a tennis ball on the court going back and forth to get the tripod to cooperate. I had the slightest idea that two public servants were watching me closely. What were they probably thinking? I was a reporter who had come to jeopardise the image of the gardeners who had planted the trees? Or probably laud them in the papers for having such a green scenery in this trying time of global warming. Whatever the case may be, they walked up to me and asked "are you a journalist" and when I said "I am not", we held a little discussion and they disclosed to me how long they had been watching. That takes me back to the question and why I started reminiscing childhood in the first place. I would have probably made a fine journalist but I'm trying to save the world's economy now. I sure had my moments in the perfect summer dress by this Dutch brand Smashed Lemon and sandals from Centro. 
**Reporting for Life.stylespiration, Joy.**
XX