Here I was laying in this same cozy but definitely not luxurious bed from where I write this post, some days back with my eye-blinder comfortably glued to my eyes and the silky fabric marrying my eyelashes from the night before, silently wishing and hoping that when I carry out one of my numerous morning rituals of separating the window curtains I would be embraced by a flashing light straight from Heaven (we call it The Sun). Well, this wasn't the case! The Sun decided to beat the odds, make its way through the curtains and pay me a visit right where I was…behold it was the beginning of an early spring from this part of the world where waiting on spring is like sitting in the rush hour traffic in any Metropolitan city. Of course when you've been given a gift you don't sit around admiring it but you take it and use it right?… or so I'd like to think. The sunshine was my gift for the day so I took it, embraced it, got dressed and took some beautiful spring pictures.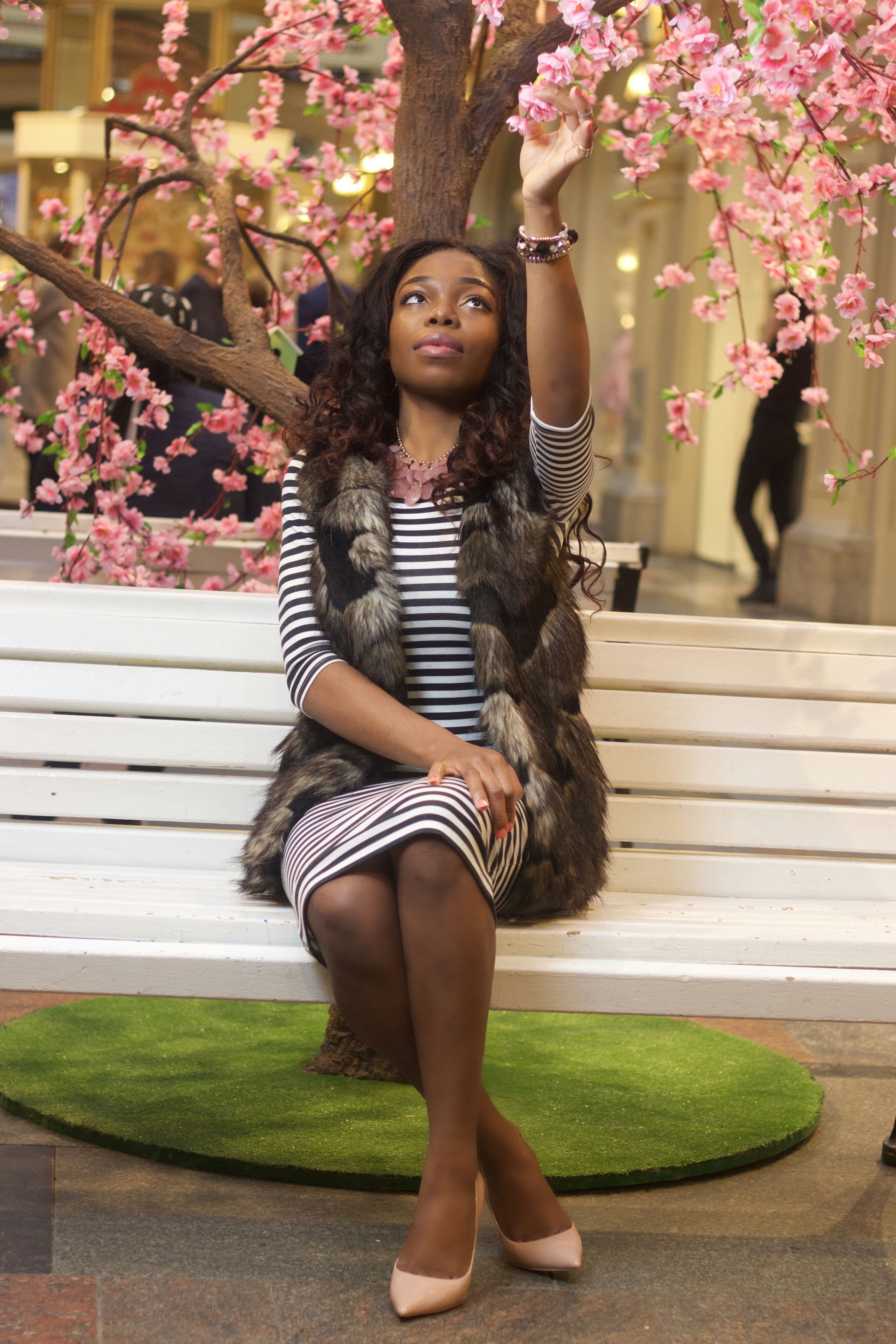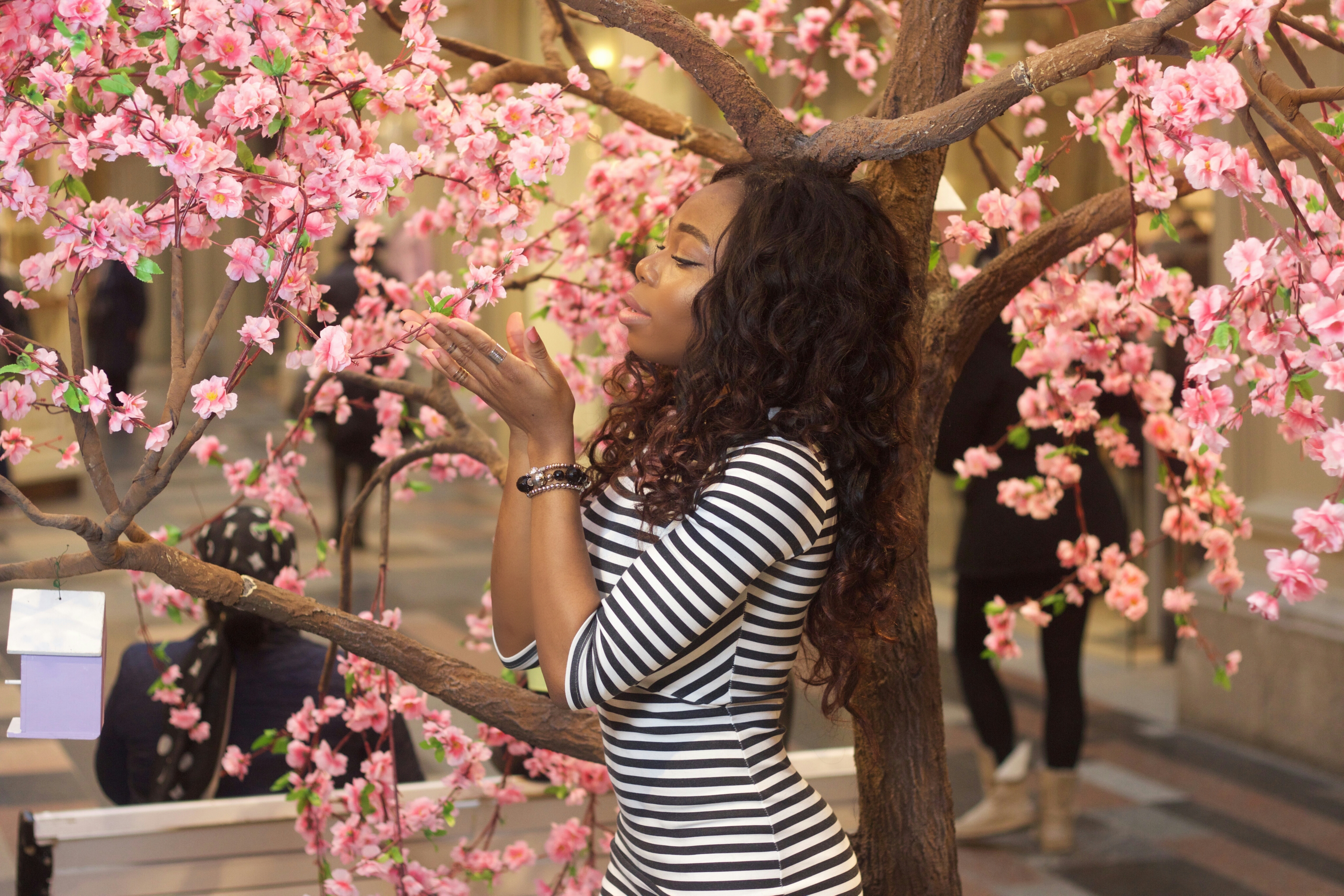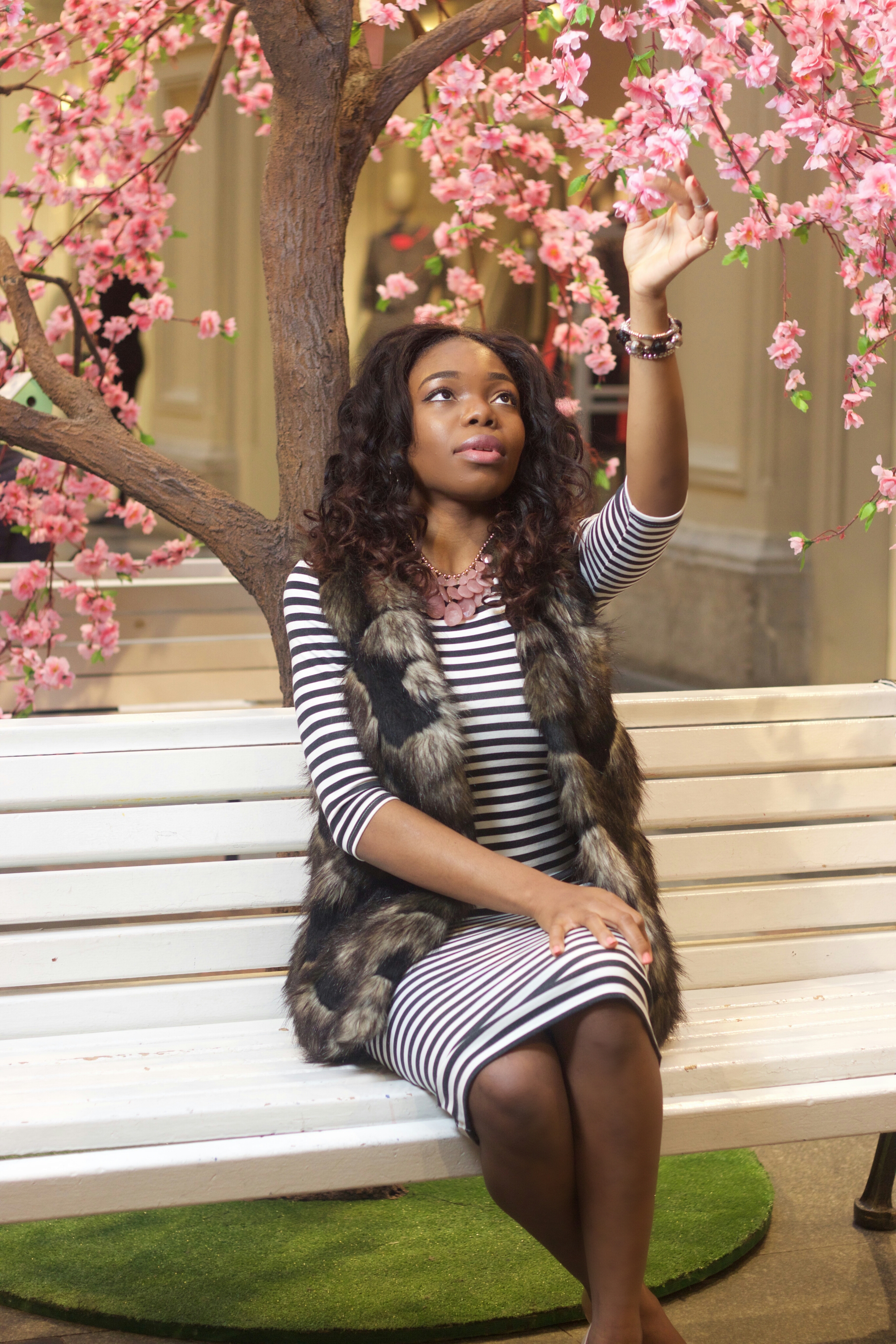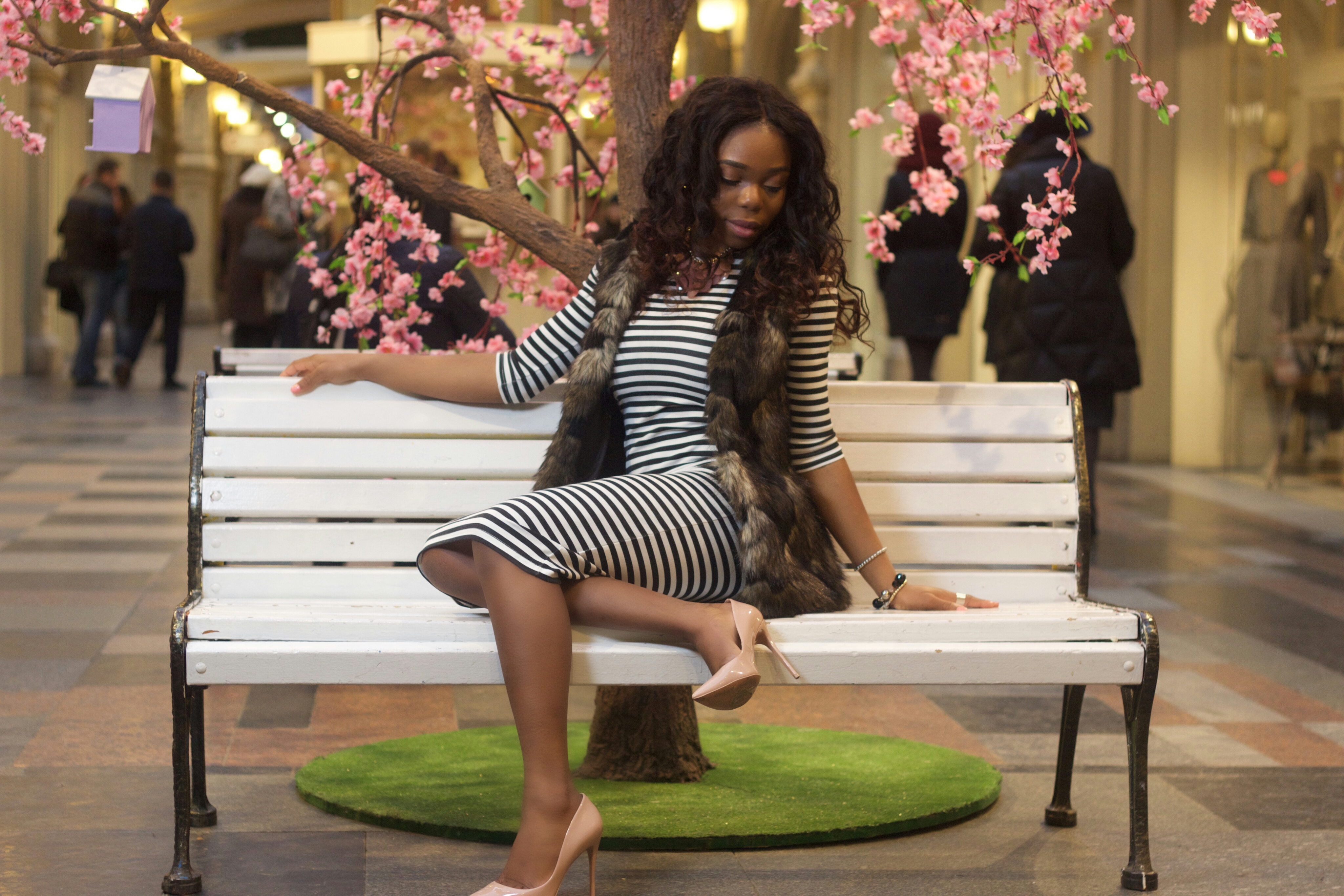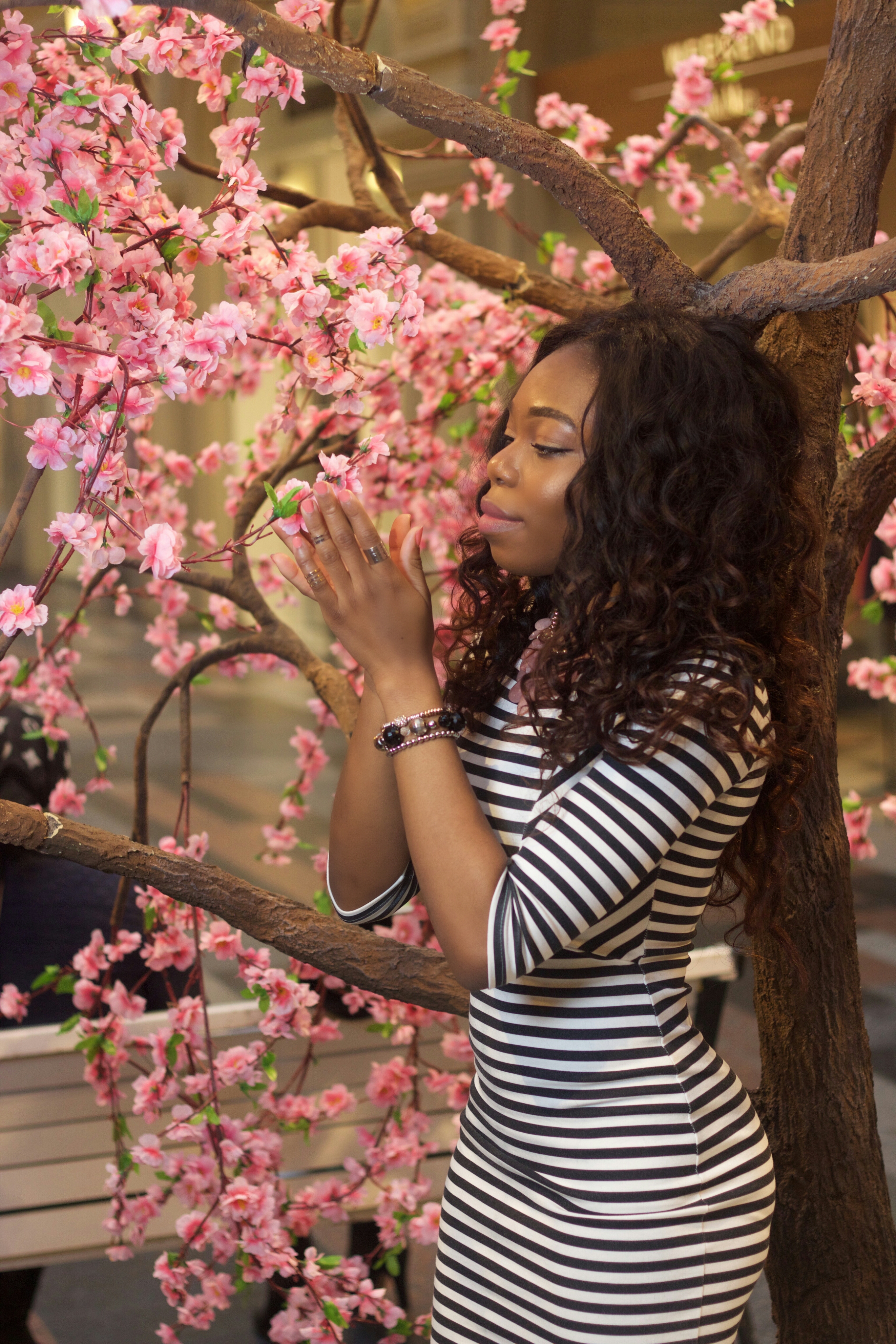 There's an ancient proverb that reads:
When elephants fight, it is the grass that suffers.
It didn't take long before the grass started crying at this intersectional fight between winter and spring I must say. In this case the grass was the snow, it goes without saying that it had to make way for the flowers so blossom. It melted and flooded everywhere but couldn't stop our shine (The sun and I **wink wink**).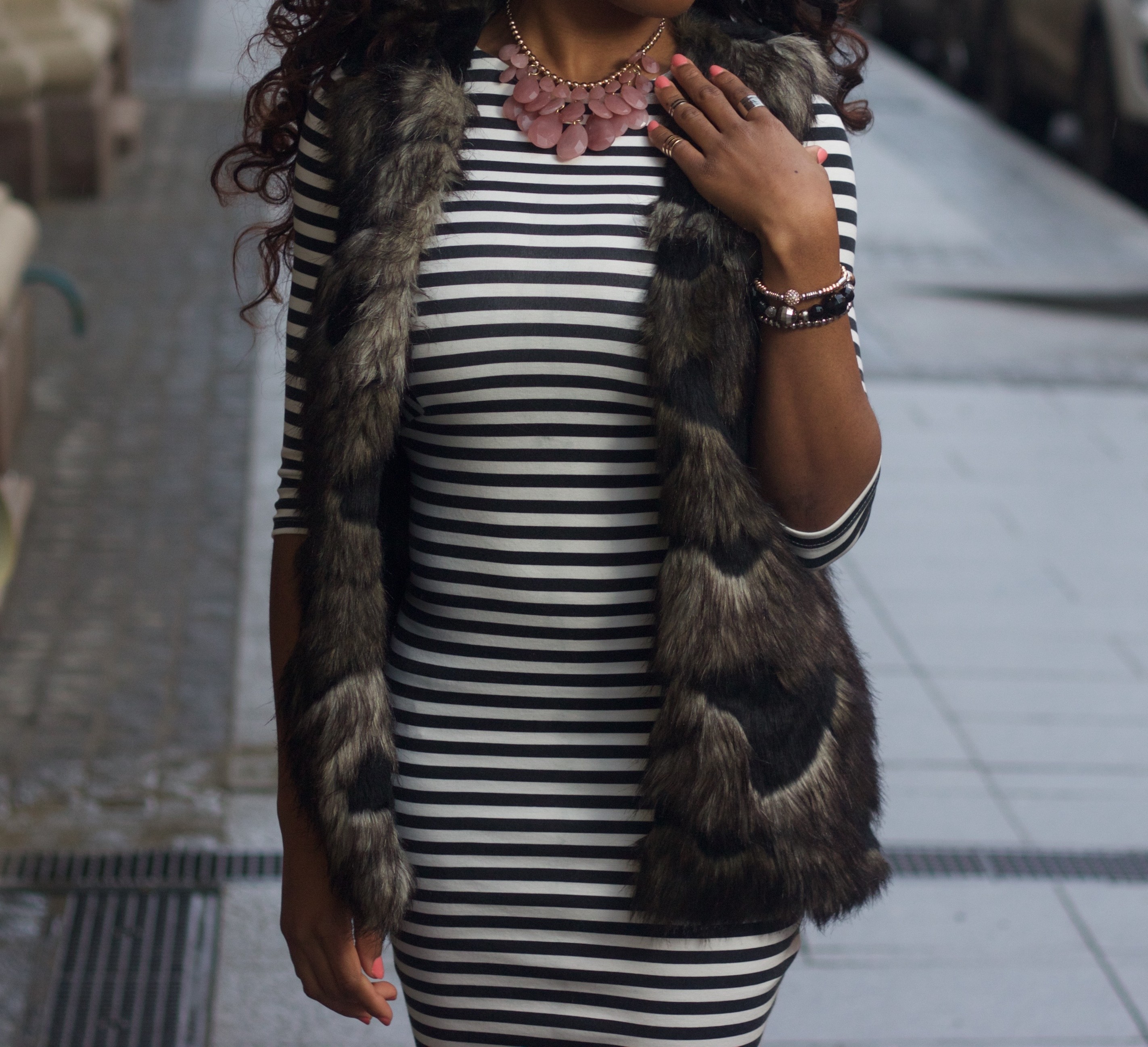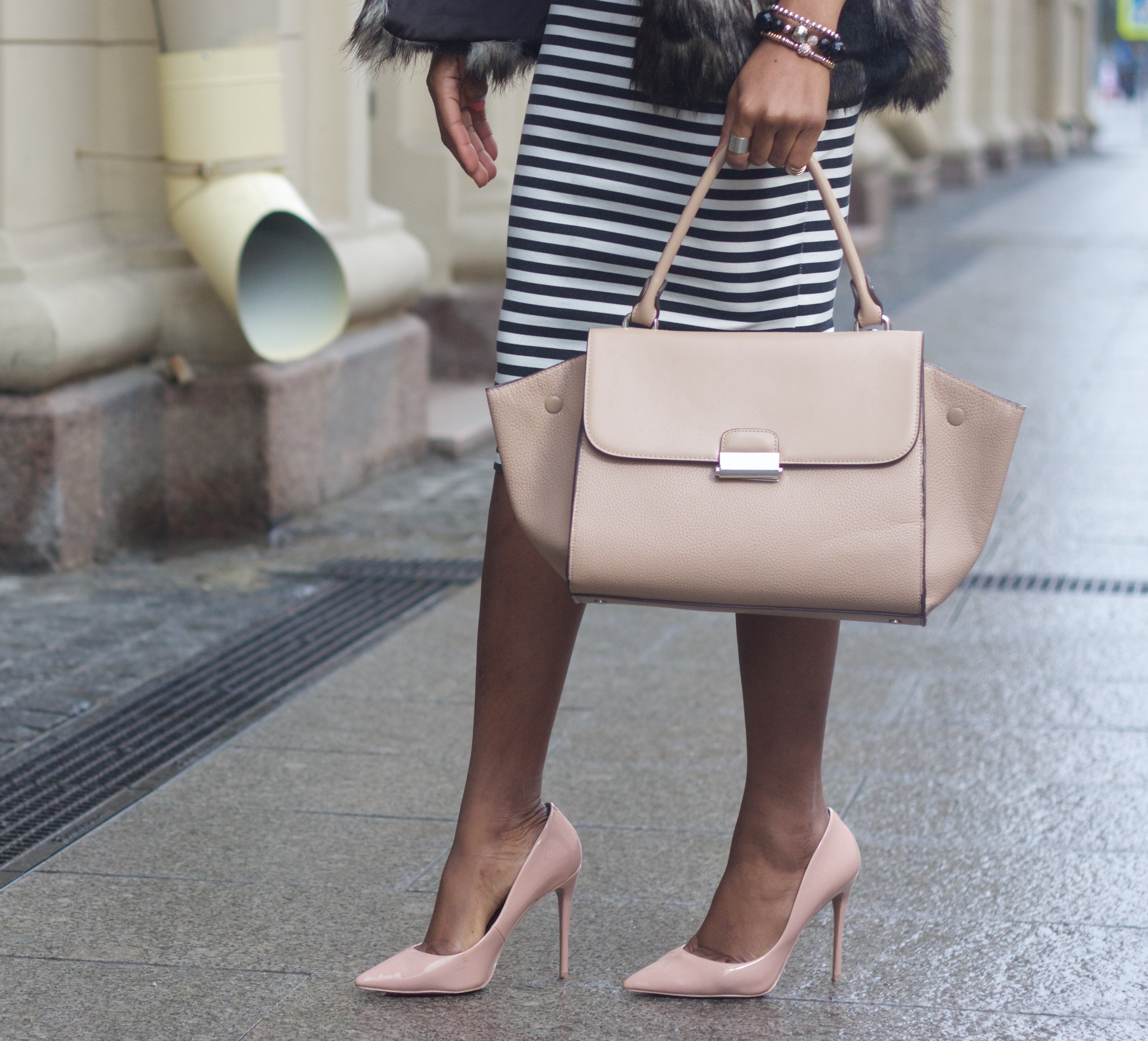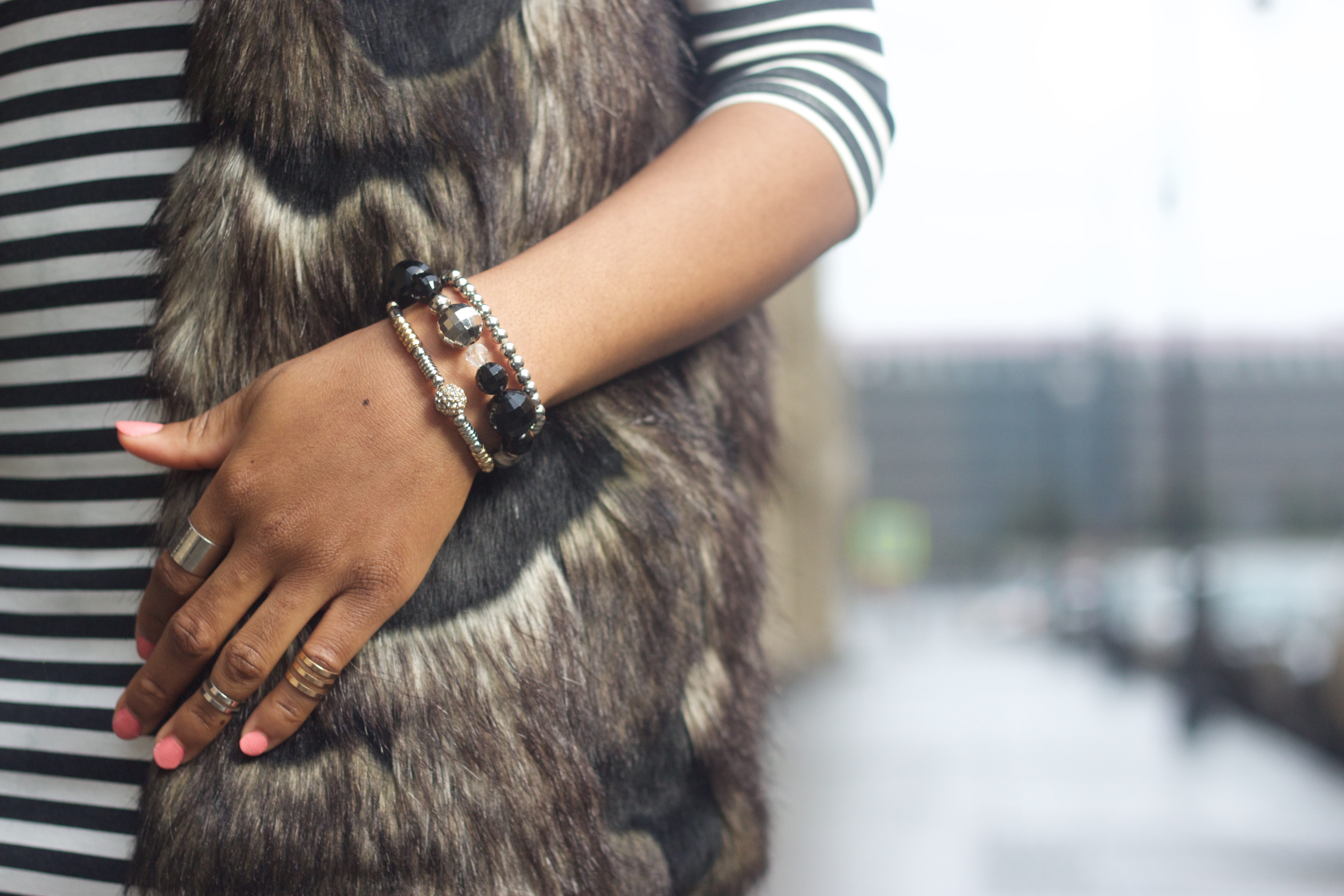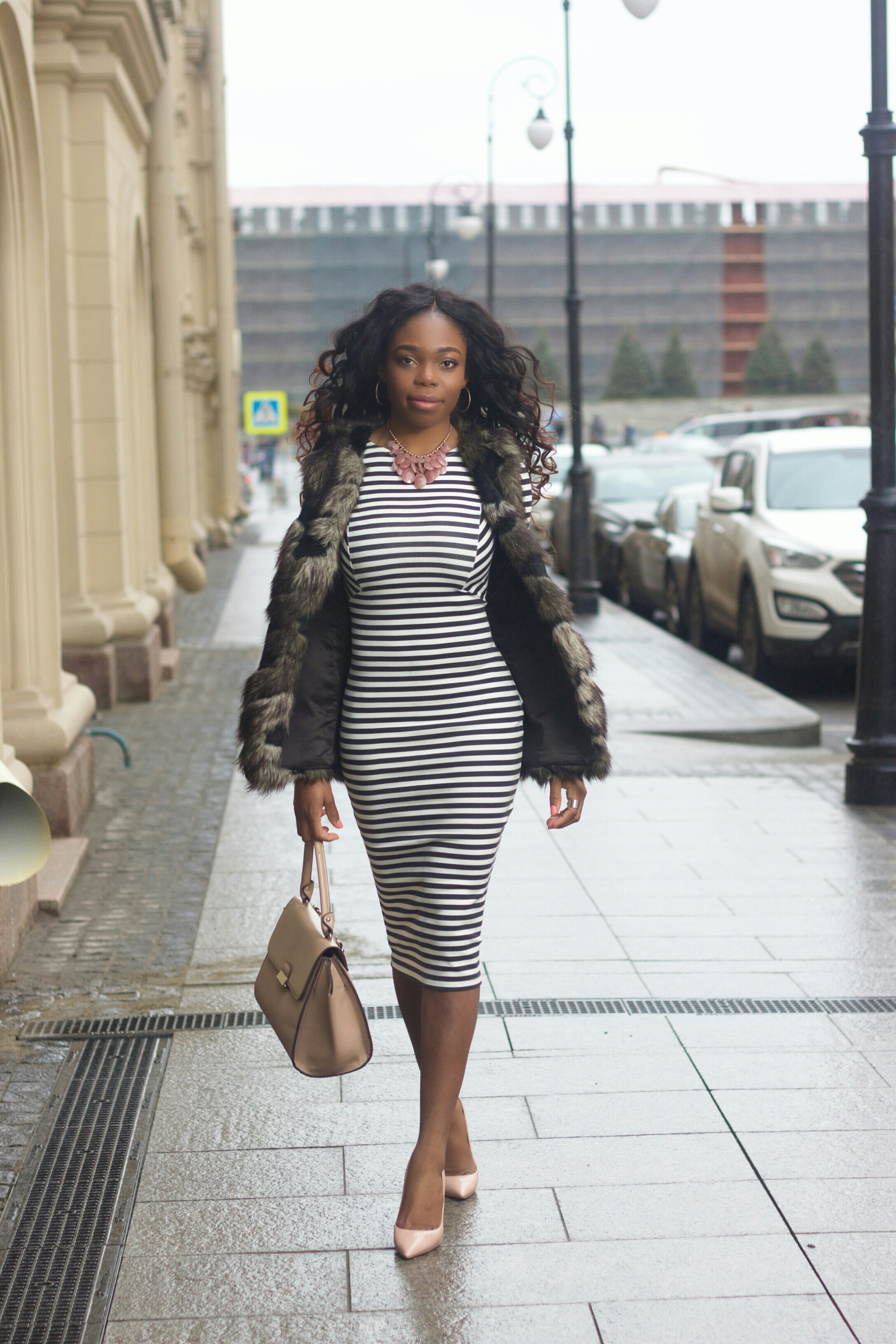 What more to wear on a "feel good day" other than a befitting below the knee dress. A little bit of length is always very flattering on all body types, shapes and sizes whether skirts or dresses. I find it very easy and convenient to wear for all occasions as well. You can either layer up and accessorize it or wear it on its own and let it do the talking. I love to play around with jewellery so I mixed and matched a little bit of silver and gold and of course no spring without a hint of pink in the air. To infringe the white and black trend going on here, I decided to throw on a beige sac à main et chaussures. Do some mixing and matching and don't forget to tag me when you take that picture.
xx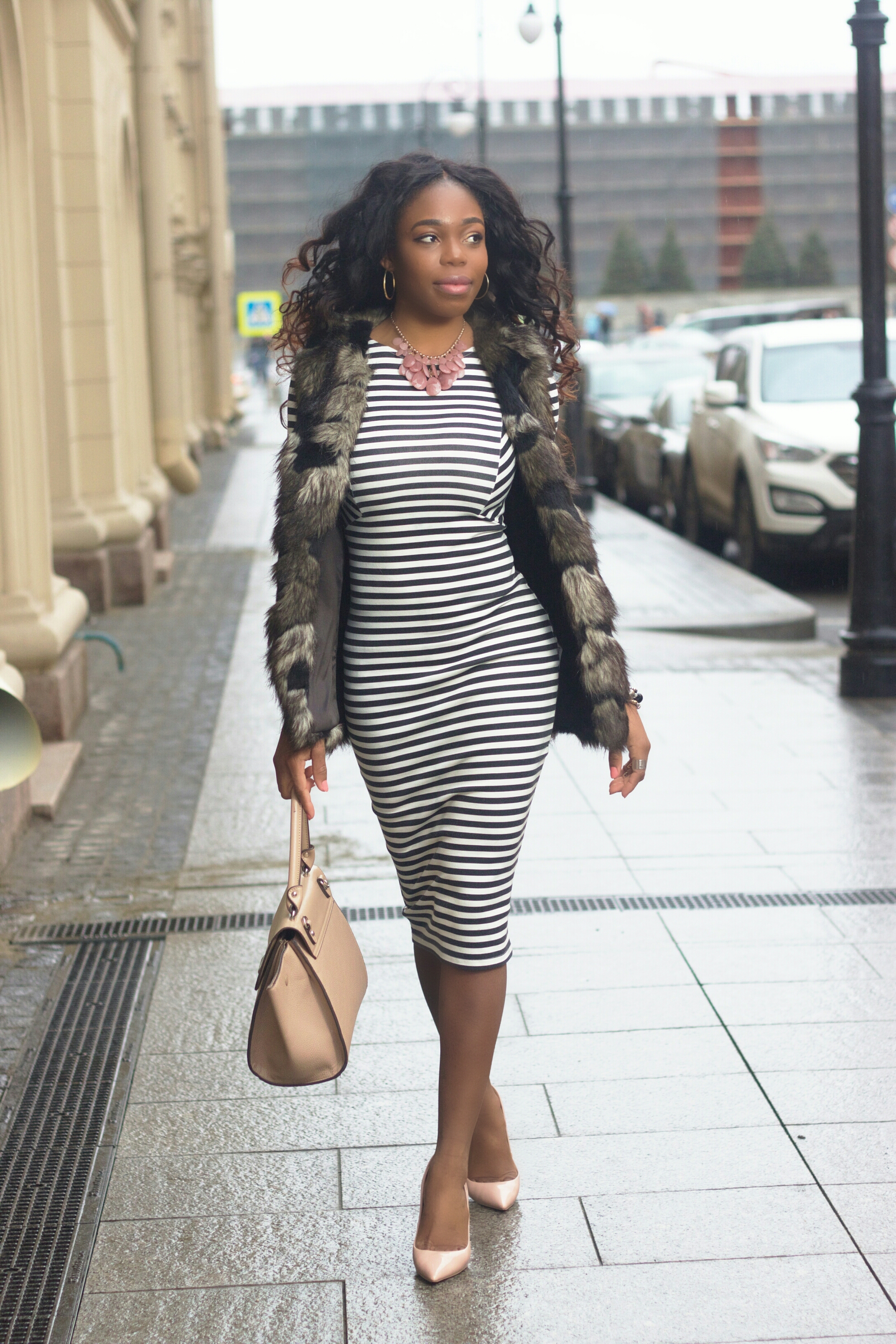 || Dress Incity || Faux Fur Vest & Rings Forever21 ||
|| Handbag Mango || Necklace H&M ||
|| Shoes and Bracelets Aldo || Earrings Stradivarius ||
|| Nail polish Sally Hansen – 180 Rosey Riviter ||
|| Photography Jerry J ||