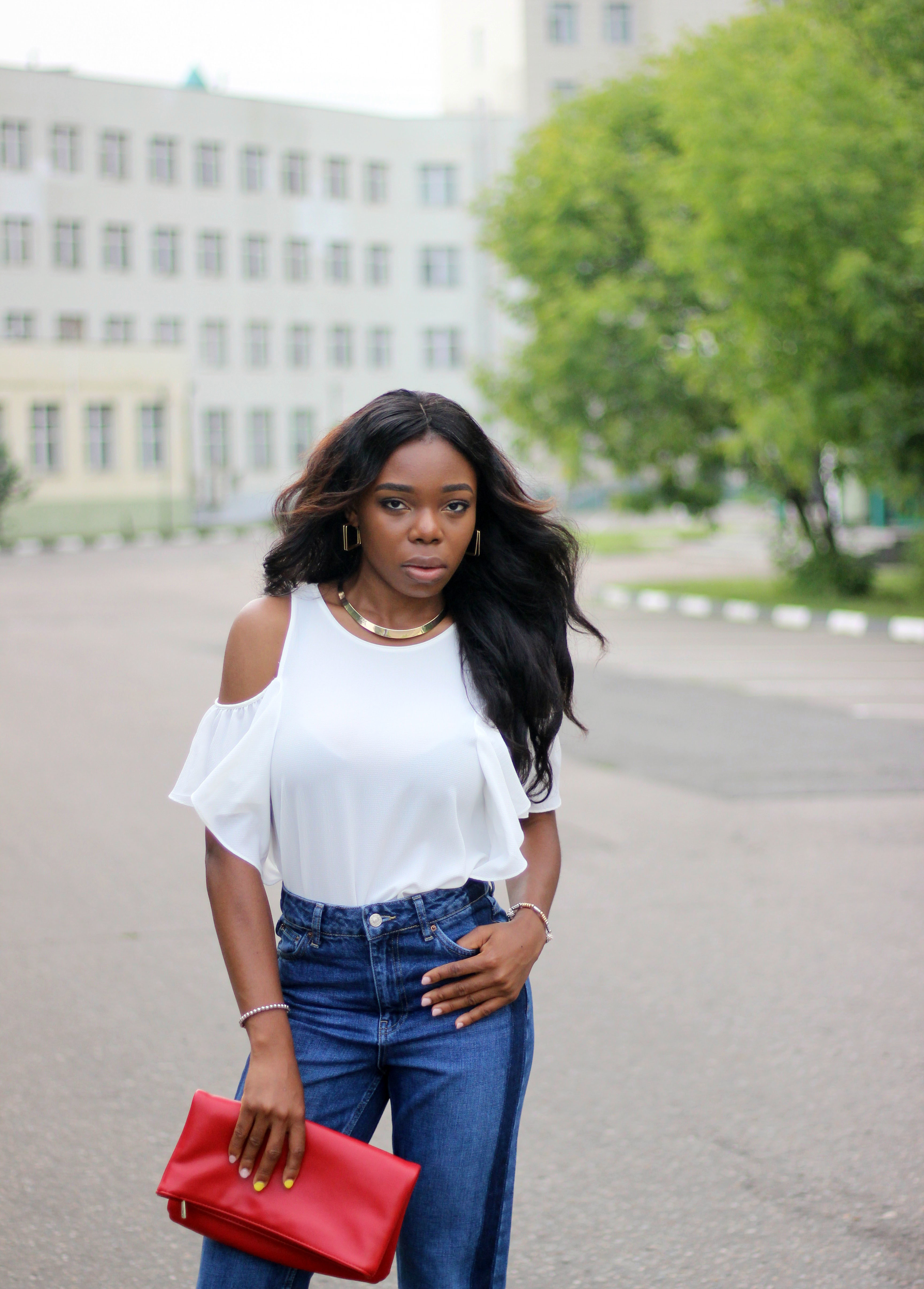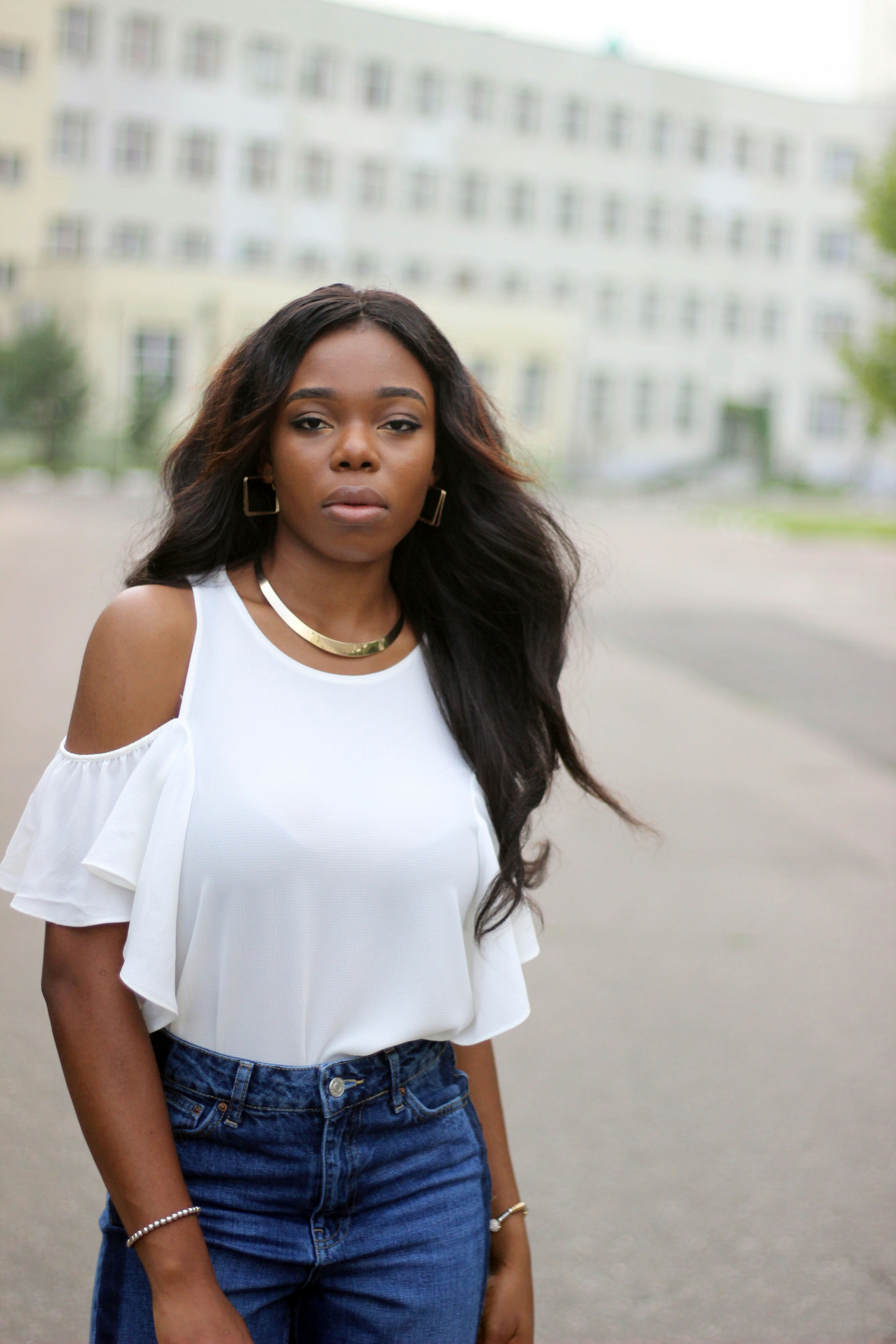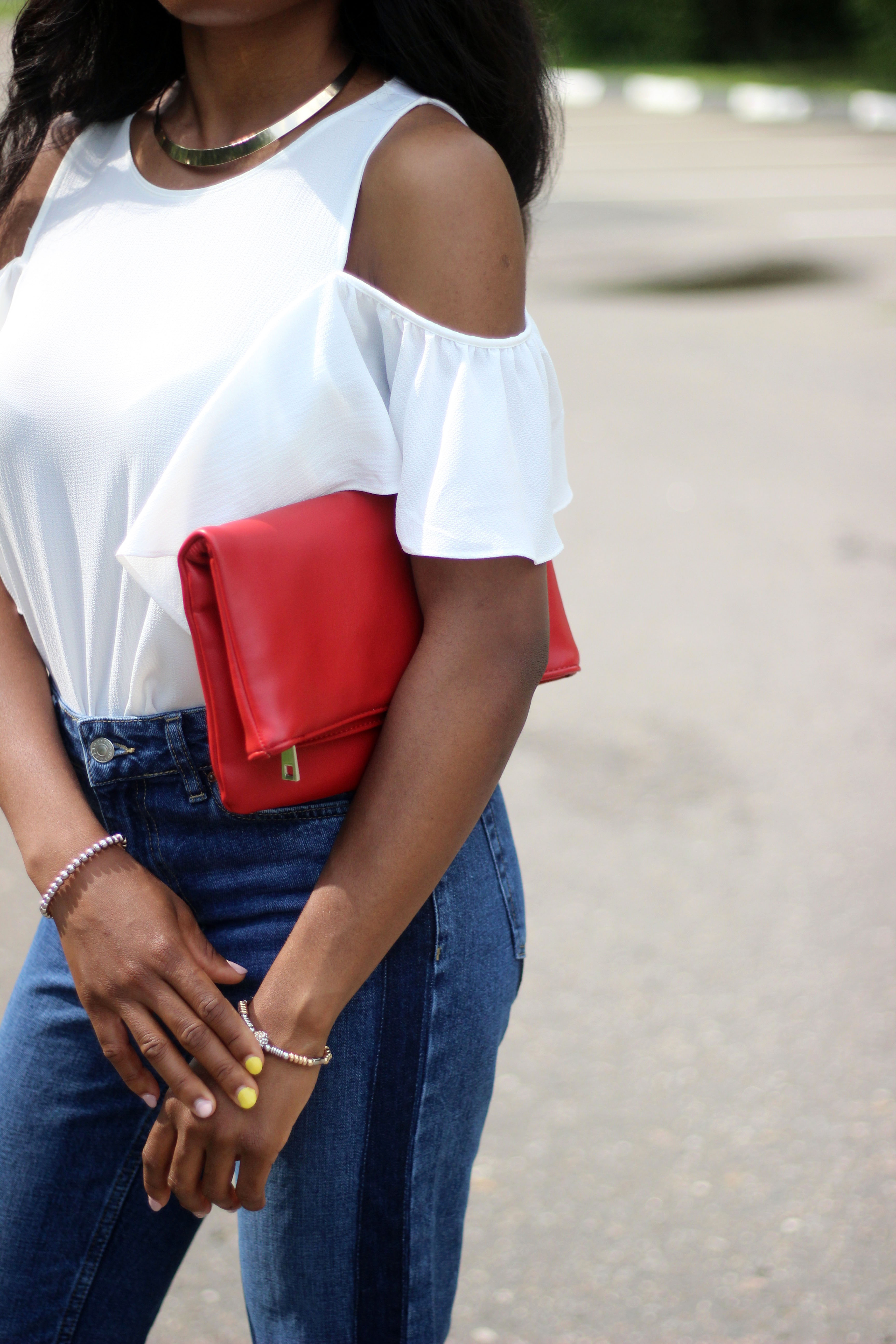 There's been a lot of trends like peplum everything, turtlenecks, lace-up pumps, raw hems, cutouts, lace-up fronts, stacked rings, dress on pants and a whole lot of other trends. Year 2016 though, I'm quite sure it will be remembered in fashion as the year of off-the-shoulder everything. Initially, the pantone colours (rose quartz and serenity) among other trends were to have their moments of popularity this year alongside off-the-shoulder but somehow rose quartz and other trends have made way for serenity and off-the-shoulder. Anything off-the-shoulder is literally beautiful so it's no surprise a lot of ladies are drawn to it. I wonder what male off-the-shoulder shirt would be like ***in deep thought**. Anyway, let's take some time to sip some tea, coffee or whatever and patiently wait for the next big trend to unveil itself. It's been a constant style nostalgia in recent years, it seems everything is making a come back. This come back is never going to end so I might as well save some pieces and sell them off in 2030 as vintage.
We can all remember the flare pants from the past and the skinny jeans as well. The thing about this fashion recycling is that at first, majority of the people think the fashion is hideous but then designers add a thread or two to it and dramatically turn it into a go-to piece that almost everyone must have. Take skinny jeans for instance, I for one rejected it but it didn't take long before I tried a pair on and it has stayed with me since then. Sometimes, I'd look at my dad's pictures from the 80s and wonder why the men then were wearing ladies' pants. Some would argue that they were definitely as stylish or even more stylish than this generation, hence the style recycling. Today's fashion dances to the tune of function and still manages to catch the eyes of prospective buyers whether it is its minimalistic design or extremely bold design. I'd say this recycling doesn't hurt anyone, though. The older generation is happy they get to wear pieces from their time again and reminisce the good ol' days. The younger generation is equally fascinated they get to make new memories with collections from their parent's generation. Trends are not always my cup of tea but some of them are worth the while. I definitely like the cold-shoulders look so why not make it a complete retro and pair it with something from its generation. A buttoned down denim skirt would have done just fine but I opted for a cropped mom jeans so I could represent my mom's generation pretty well.
I love my generation but I'm kinda drawn to the oldies musically, automobile-wise,... etc. I don't own a record player yet but I think I have a clear idea of what my grandma days would be like: mostly sitting in my personal library with old books and Bibles, reading and studying respectively with music playing on a record player (I hope they still work many years from now). Just like every other generation, this generation has birthed things that are praiseworthy and otherwise. Some to take with us in our carry-on as we embark on life's journey and some that should just be unpacked because they've gone into the excess luggage zone. After all's said and done, I still love my generation.